UPDATE: Dinh Thao is now safe at home, according to reports from close family. However, her passport was confiscated. We will update this post with further developments.
This morning, at 8:50 AM, activist Dinh Thao took a flight from Bangkok to Hanoi (Noi Bai). She had decided to return to her homeland after nearly 4 years of capacity building and human rights advocacy for Vietnam across many countries around the world.
Her allies on the ground reported that when Dinh Thao arrived at the airport, more than 10 security officials surrounded her and took her into an interrogation room. They have lost contact with her from that point onwards.
Advocates from across Southeast Asia are calling for her immediate release. "Vietnam has an obligation under international law to refrain from intimidating and obstructing the work of human rights defenders (HRDs)," said Gayatri Khandhadai, Asia Policy Regional Coordinator of the Association for Progressive Communications (APC).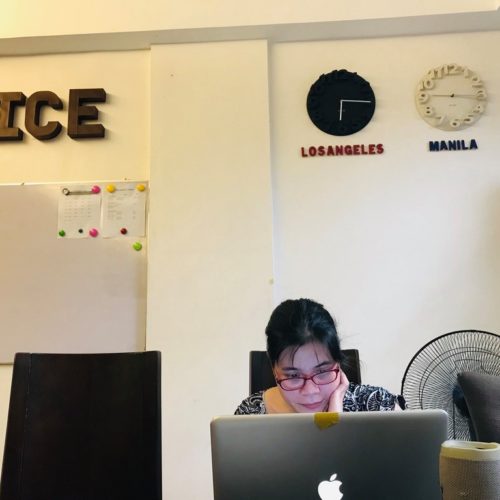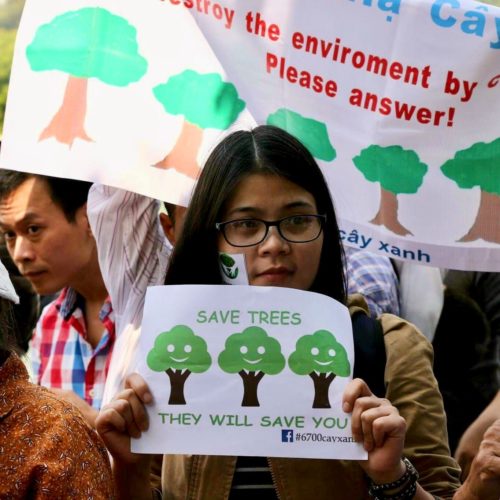 "We call on the government of Vietnam to immediately stop the ongoing harassment of Thao and ensure that her rights are guaranteed at all times. We are deeply concerned about the deteriorating environment in which HRDs are operating in the country."
"We worked with Thao in a digital rights initiative we just concluded," said Nica Dumlao, Digital Rights manager of EngageMedia. "She has inspired a lot of activists in Southeast Asia. She should not be detained against her will."
The International Federation for Human Rights has posted an urgent appeal condemning her arbitrary detention and calling "for an immediate end to all acts of harassment against her."
BBC Vietnam has reported on the issue, and in the post Thao says that her ultimate goal is "to campaign for Vietnam to become a nation with respect for human rights and democracy."
Below is more information about Dinh Thao from her allies in Vietnam:
Thao graduated from Hanoi Medical University as a general practitioner in 2015 but decided to forgo her profession and become a human rights activist. The turning point came in the summer of 2015, after she and other protesters were arrested for taking part in a series of demonstrations against the Hanoi authorities for cutting down 6,700 trees around the city. Dinh Thao coordinated the efforts of the environmental protection group "Green Trees" (formerly known as "For a Green Hanoi") and also co-organized a campaign in 2016 to help independent nominees become elected to the National Assembly.
She left Vietnam in March of 2016 to attend a 6-month, civil society capacity-building program with VOICE. After completing the program, she continued to work at VOICE as a global advocate for human rights in Vietnam, achieving an international profile when she was chosen to speak in front of the UN Commission on Human Rights in Geneva, Switzerland.
As a young person who strongly supports human rights, Dinh Thao chose to return to Vietnam to fight on her own turf, regardless of the dangers that she will inevitably face. And indeed, they have already manifested themselves—in this very moment, she's being sequestered and interrogated by tens of security officials, simply for fighting for human rights.